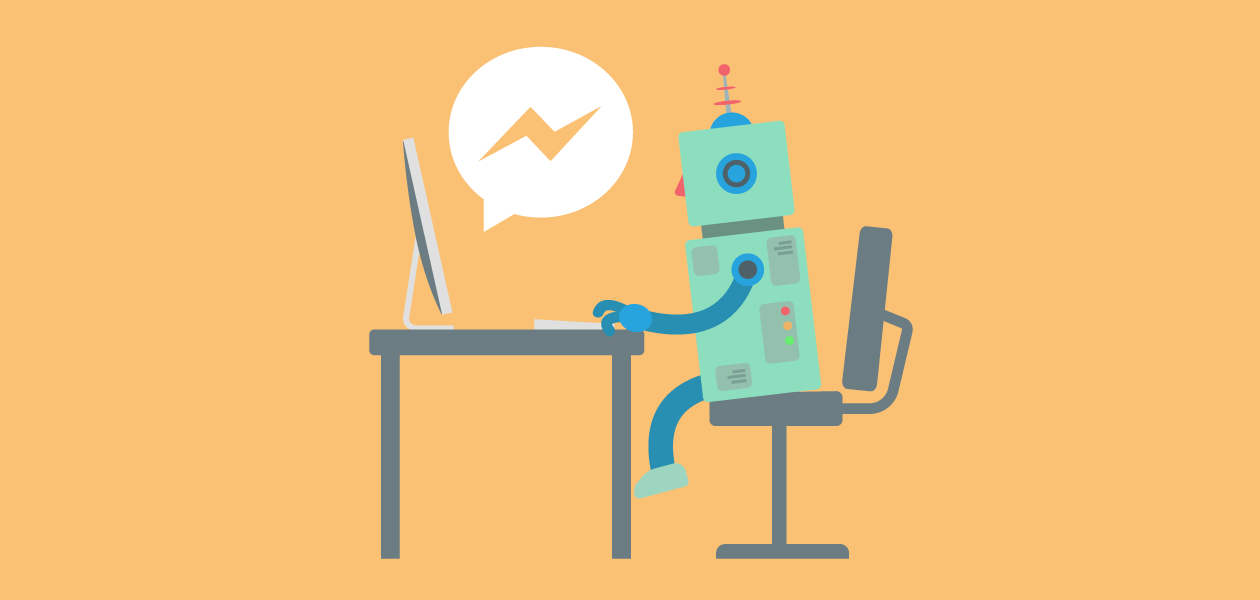 Chatbots are nothing new and have been around since the days of AOL Instant Messenger (RIP).
However, in those days, chatbots were primarily fake accounts that spammed people online and therefore, most people viewed them as annoying and irrelevant. When
Facebook began allowing chatbots
on their Messenger platform, they seemed to blow up overnight.

Now chatbots have become so sophisticated that it can be hard to know if you are talking to a human or a robot. Chatbots are versatile and give businesses the opportunity to communicate one-to-many.
This is a huge benefit to startups that are looking for ways to optimize their funnel conversions and scale quickly. Here are four ways your startup can use chatbots to streamline your marketing strategy:
Customer service is by far the most common use for chatbots. Chatbots can answer questions, track orders, handle product returns, and solicit customer feedback. The result is a more efficient system where customer complaints are handled proactively. And ideally, no one is annoyed because they had to sit on hold for 20 minutes and then talk to a rude customer service representative.
However, the important thing to remember is that you need to have quality chatbots in place for customer service. Low-quality chatbots will sound fake and may hurt your customer's impression of your business.
Gathering customer feedback
Chatbots are a great way to gather customer feedback about your product, service, or website. This can be incredibly useful if you have a product that isn't selling efficiently or if your landing page isn't converting customers. Chatbots can reach out to your customers with a brief survey and get feedback that will shed some light on why your customers are leaving without purchasing anything.
Instant messaging apps have grown in popularity over the years. On average, users check their preferred app nine times a day. Instant messaging apps also have an incredibly high retention rate -- 68 percent as opposed to 38 percent.
Using chatbots allows you to have a presence on these apps 24/7. For instance, if you are on Facebook messenger, then you are available to your customers at all times (thus improving your social media presence).
Automate and scale your business
Finding ways to automate your startup is crucial for sustainable growth. Chatbots can handle repetitive tasks like customer returns and customer FAQs. Having chatbots take care of these tasks allows you to measure, track, and continually improve their effectiveness. And a quick shout out to one of our favorite tools to use to help grow our twitter reach is RapidCrowd -- check this tool, it's done wonders for us.
Chatbots are frequently used by businesses these days because of the many benefits they have to offer. They are a great way to improve your marketing strategy, create a better customer experience, and boost your sales. And the best part is, you can easily begin integrating them into your business strategy today.